CAST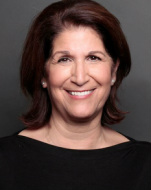 Eloise Coopersmith (Harley)
Eloise was born in Dayton Ohio (Air Force Brat), raised in San Francisco, attended Northwestern University (B.S. in Speech), and Cal State LA (M.A. Theater) and worked in theater from off Broadway to Laguna Beach shows including; Nanny Andrews
Mary Poppins
(Palos Verdes Performing Arts),
World Goes Round
(No SquareTheater), Jeanette in
The Full Monty
(Palos Verdes Performing Arts), Joanne in
Company
(Newport Theater Arts Center), Momma in
Bye Bye Birdie
(Huntington Beach Playhouse), Marmee in
Little Women, the Musical
(La Mirada Playhouse and The Chance Theater). Mama Morton in
Chicago (
El Camino Real), Domina in
A Funny Thing Happened on the Way to The Forum
(Long Beach Playhouse), and
The Girl the Grouch and The Goat
(The Chance Theater), Full credits
www.eloisecoopersmith.com
.
---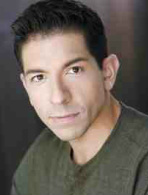 Michael Cortez (Marty)

Michael was born and raised in Chicago; where he began his acting career. He is a graduate of the American Academy of Dramatic Arts in New York City. Credits include: CHI: Cabaret, Fiddler on The Roof, Tommy Djilas in The Music Man, The Will Rogers Follies, Grease, Damn Yankees (Oak Lawn Theatre), NY: John in Fifth of July (The Lester Martin Theatre), Mr. Gilbey in Fanny's First Play (Mannie Greenfield Theatre) PHX: Leo Clark in Leading Ladies (Mesa Encore Theatre), Morris in Dreyfus in Rehearsal (Arizona Jewish Theatre Company), Lucius in Titus Andronicus (Southwest Shakespeare Company) CA: Palomo in Anna in The Tropics. Michael resides in LA.


---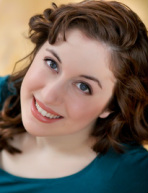 Molly Gilman (Carrie)
Molly was born in Brooklyn, raised in NJ, attended Vassar College (B.A. in Classics), and worked in NYC—including with Write Act Rep East before coming to LA. NY:
Pinkalicious
(Vital Theater: original cast, Off-Broadway),
Woyzeck Musical Deathmetal
(Gorilla Rep),
SeaWife
(Lobbyists), Katherina in
Taming of the Shrew
(Hudson Shakespeare), Ariel in Tempest (CAGE), Das Rheingold (Metropolitan Opera). LA:
Bronies! (
Third Street Theater),
Einstein is a Dummy
(Sierra Madre Playhouse),
The Adventures of Holly and Snowflake
(Dancing Squirrel), and in rep at Santa Monica Playhouse, Dorothy in
Oz
, Mrs Claus in
All About Santa
, etc... Touring:
Simon the Invisible Boy
(Ritual Theater),
Pinkalicious
(more!), American Shakespeare Center's season including Fabian in
Twelfth Night
and Maria in
Love's Labour's
. Regional: Ilona in
She Loves Me
, Little Sally in
Urinetown
, Johanna in
Sweeney Todd,
cellist in
Melancholy Play
. Cast albums;
Pinkalicious
(Ghostlight Records),
Bronies!
(CDBaby).
Full Credits and all things Molly at
www.mollygilman.com
---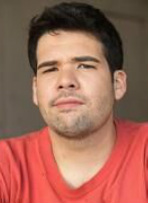 Julian Goza (Alex)

Originally from the boondocks of South Texas, Julian recently graduated from NYU's Tisch School of the Arts before moving to Los Angeles. Theatre credits in New York include An Ugly Number (Theatre for the New City), No Exit (Palladium), Sarah Ruhl's Passion Play (NYU Main Stage), and Lilliom (Celebration of Whimsy), while regional credits include Anton Chekhov's The Proposal at Williamstown Theatre Festival. This is his second time doing theatre in Los Angeles, the first being She Said, He Said (Underground Theatre). Film credits include Cobalt 60, Luiseño, Aberrant, and Beat the House. He can also be briefly seen in the hit music video for Demi Lovato's Cool for the Summer. This his first show with Write Act Repertory.


---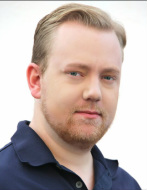 Bobby McGlynn (Davis)

Bobby studied film and music at Denison University. Originally from Greenwich, CT, he is an award-winning comedy writer and an Emmy-nominated photojournalist. Credits off-Broadway:Urinetown (Caldwell Cladwell). Favorite roles include: Thoroughly Modern Millie (Trevor Graydon), Willy Wonka (Mrs. Gloop), The Mikado (Pooh-Bah), Boy Gets Girl (Howard), 25th Annual Putnam County Spelling Bee (Vice Principal Douglas Panch). Bobby is a company member of Theatre Unleashed in North Hollywood and an actor, writer, director of photography and video editor for Panda City Comedy, a sketch and improv team. He has written dozens of produced plays, and is in post-production on a feature film, as well as developing a musical webseries, a sketch-comedy TV pilot, and post-apocalyptic mathematical strategy stageplay.


---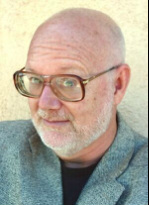 Wayne Moore (Jake)
Wayne, born long ago in La Verne, California trained at L.A. City College and First Stage L.A. Favorite roles include Boomie in
All This And Heaven, Too (
Macha Theatre), Morris in
Money, Men & Champagne
(Showboat Theatre), George Cukor in
Something's Got To Give
(West Coast Ensemble), Lead in
Too Old For The Chorus
(Celebration Theatre), Paul in
American Twistory (Cinegrill),
Harvey in
Not On The Menu
(Masquers), Redfern in
Freeway Dreams
(Gardenia). Wayne has toured extensively with the cabaret act
Wayne & Brenda
and has eight CDS of his own music released by Ducy Lee Recordings.
www.waynemoore music.com
---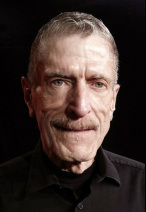 Gary Mortimer (Victor)

Gary began singing as a child & did first musical, Brigadoon in high school back in Iowa. Here in California, he has been Billy Early in No, No, Nanette; Sir Sagramore in Camelot; the Coach in Good News; Paul in Carnival, Zach in A Chorus Line; the Man in Side by Side by Sondheim; Scrooge, Student Prince and Anything Goes, at venues including Downey CLO, San Gabriel CLO, Glendale Center Theatre, Los Feliz Performance Art Center, and Golden Theatre. All his life he was able to say "I have NEVER been in the chorus"...until he agreed to be in the chorus for CHESS!, one of his very favorite musicals, at the Ford Amphitheatre. He did a commercial, some TV shows, a short film and even sang for the opening of a parking structure! He has a CD of him singing show tunes, called Broadway, My Way. He is so glad to be a part of this exciting new musical, Pillars of New York!

---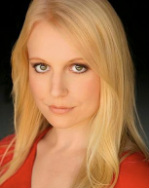 Elizabeth Sekora (Wendy)
A native of Washington, DC, Elizabeth made her musical theatre debut at the age of 4 (singing a role in Dutch!), and has appeared in productions including
The Music Man
,
The Will Rogers Follies
,
Ruddigore
,
The Crucible
,
Oliver!
,
The Mikado
, and
H.M.S. Pinafore
. After studying at the American Institute of Musical Studies in Graz, Austria, and at University of Nevada, Las Vegas (B.M. Vocal Performance), Elizabeth spent several years performing in the Artiste del Arte program at the Venetian Las Vegas, where she got to sing opera every single day (for a total of 2,500+ performances!). Most recently, Elizabeth's work has taken off as well in the direction of film and television, and has included the opportunity to act in a lead role opposite Academy Award winner, Margaret O'Brien. Tonight, Elizabeth is proud to be originating the role of Wendy...especially since this musical is about her very favorite thing on earth: NYC. Elizabeth is currently seeking representation.
www.elizabethsekora.com.
---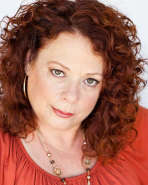 Suzan Solomon (Rachel)

Suzan started her career as an actress-singer in NYC. She appeared off-B'way in the legendary, newly remounted, Let My People Come. Following she appeared as the young Sophie Tucker in the National Tour Bubbling Brown Sugar. Other Theatre credits include See What I Wanna See, The Full Monty, Fettish, Internet Dating (The Musical), Stiltz, Fiddler On The Roof, House of Blue Leaves, T.V. credits include, Telepathetic, (Pilot for Nickelodeon) Raising The Bar, Married With Children, Fast Lane, Pushing Daisies, Sex Sent Me To The ER. Film credits include Saturday Night Fever, School Daze and Impact (The Short Film), Tarot (A Love Documentary), The Sac Fly. Recently, she appeared as a flying witch in The Toyota Rav4 Super Bowl Commercial. She is especially happy to be working with The Pillars of NY team and Write Act Rep again.

---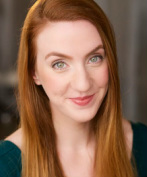 Marza Warsinske (Bianca – aka Kelly)
Originally from Oregon, Marza has worked in theatres around the West from Seattle to Salt Lake City and is delighted to be making her LA theatre debut. Regional: Vanda in
Venus in Fur
(Salt Lake Acting Company), Eliza Doolittle in
My Fair Lady
(Lyric Light Opera), Annabella/Margaret/Pamela in
The 39 Steps
(Old Lyric Repertory Company), Ursula in
Sweet Charity
(Pioneer Theatre Company), Margaret in
Much Ado About Nothing
(Pioneer Theatre Company), Juliet in
Romeo & Juliet
(Bag & Baggage). For more Marza,
www.marzawarsinske.com
and subscribe to her sketch comedy web series,
Marza vs. the Internet!
---
---
CREATIVE/PRODUCTION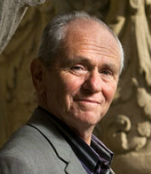 Michael Antin (Writer/Composer)
Michael Antin, returned to his musical background, after retiring from practicing tax law in April, 2008. His piano teacher, Howard Richman, motivated him to compose and write lyrics. These efforts resulted in the musical comedies:
Answer the Call
, followed by
Butterfly
,
Sophia
, and
Renewal
, which musicals played in Los Angeles and New York to rave reviews. His musical career began at a very young age, conducting (as student conductor) an orchestra before getting to high school, played 5 instruments, then sang with Rodger Wagner at UCLA, and was admitted into Sinfonia, the Music Honorary Fraternity (the only non-music major ever so admitted). How wonderful it is to see the Los Angeles talented cast and crew bring
Pillars of New York
to the Stage. And he thought practicing tax law was the Cat's Meow. As he has repeated many times before, "Following one's passion, especially in the arts, is so overwhelmingly satisfying – making retirement pretty busy and certainly entertaining." No rest for the wicked. Thanks to all who got this production on its legs. And then, on to New York.
---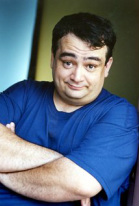 Jim Blanchette (Director/Dramaturg)

As a director, Jim Blanchette has helmed mostly original works and is once again happy to be working with the creative team that presented the successful run of Renewal at the Brickhouse in August 2014. Also for the stage, he directed the critically acclaimed world-premiere of The Devil's Bride at the Write Act Repertory Theatre in 2005, and its subsequent remount in 2006. In 2005, Jim also directed Power in the Blood, the critically acclaimed hit for the award winning Alliance Repertory Company and producer Kyle Kulish. Jim completely reimagined the work in 2012 for Pocketful Productions with an entirely African American cast. In 2006, he directed the one-act play The Table of the Heart as part of the event celebrating the works of author/playwright Joan Kessler. In 2008 he helmed Andrew Moore's Three Small People in Very Big Shoes at Theatre Unleashed in Los Angeles. He directed Martini Shots at the Matrix Theatre in 2002, as well as Paul Casey's An Evening for the Dear Departed at the Jewel Box Theatre Center. Also at the JBTC, he was the co-director of The Last Laugh, the story of the infamous trial of Fatty Arbuckle. Other directing credits include GBLT: Gays, Bacon, Lettuce and Tomatoes and Patriotism Unleashed, both at Theatre Unleashed, an original version of Peter Pan at the Melodrama in Bakersfield and The Magic Flute at his alma mater, South Dakota State University. He also wrote, directed and musical directed Capers at SDSU, a campus variety show with a cast of over 100 singers, dancers and actors. No stranger to directing behind the camera, in 2009 Jim directed the entire first season of the web series Misadventures in Matchmaking starring Bodhi Elfman. That same year he also wrote, directed and appeared in the short film, Kerfuffle, for producer Tracy Littlejohn and Pocketful Productions.

Jim Blanchette has acted as dramaturg on productions for Write Act and other theatres for over a decade and is happy to help guide this production of Pillars of New York as well. Himself a prolific writer, Jim enjoys working in many different mediums. He has written several plays concerning sensitive subject matter, including the award winning one-act play Happy Hour, a black comedy about the issue of alcoholism, which was produced by John Lant at the Write Act Theatre in Los Angeles. He recently completed a companion piece to Happy Hour entitled The Last Testament of Will, and the two plays will be presented together in an evening of theatre called The Omega Chronicles, which will be mounted at the Write Act Eastside in New York in January of 2014. In 2010 Jim wrote, produced and starred in The Grass Was Never Greener, a play about a tumultuous relationship between an agoraphobic man and the woman who takes him in. This production at Write Act NY as well as the subsequent remount at Write Act LA were greeted with enthusiastic audience response. Jim is currently adapting this work for the big screen. While in Chicago, Jim wrote the book, the lyrics and co-wrote the music for a full-length musical version of Rumplestiltskin, which had a successful run with the Papai Players. Jim also co-wrote an original adaptation of Peter Pan, which he directed in two separate productions at the Melodrama in Bakersfield, California. Two of his short plays, KABLAM!, about the cancellation of a kid's television show, and Calling Him Out, about a man's disastrous results in professing his homosexuality over the phone, were produced by Theatre Unleashed in Los Angeles in 2010. Jim is currently writing the screenplay for an untitled horror feature, which has already been slated for production by the Little Company for the summer of 2016. He co-wrote the spec pilot for Anonymous Confessions with John Lant, who produced and directed it. His first screenplay Locked Out, partially developed at The Little Company, is being adapted for the stage. Jim has also recently become a dramaturg, having been hired to do script work on four scripts, two of which have been mounted for production. He is also working on a series of short stories and a novel that he hopes to publish in 2016. In his spare time, Jim acts.

---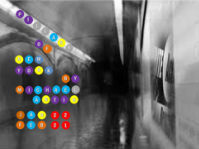 Rob Bowers (Musical Director/New Arrangements)
Rob has been MD, Director, Staging-Master, Playwright, Composer/Lyricist, Arranger and/or Accompanist for well over 100 theatre pieces, including, among many others,
Pippin
,
Tintypes
(DramaLogue Award),
The Apple Tree
;
John Brown's Body
;
Rodgers With Hart
;
...Charlie Brown
;
Hair
;
The Velveteen Rabbit
and his own musicals:
Peer
;
Bite Me!; Side-ShowRag
; (a pre-Disney)
Beauty and the Beast
; and
Faugh! LaLaLaLa!
He's an actor, too. He helped create (and hosts) Lori Donato's
Sunday Jam
, a freewheeling twice-monthly event at Oil Can Harry's; he also devised and directed
Lori and the Boys
, her hit cabertainment. Since 1974, his Rock Salt Company has presented thousands of mini-musicals in schools and Family-market venues. As an inventive and effective Teaching Artist, he was awarded the Professional Artists in Schools Award for Lifetime Achievement. A Cabaret Entertainer, he has appeared at The Cinegrill, The Cavern Club, The Lyric-Hyperion Theatre, is well-known for presiding at Piano Bars, and is available to play live music for YOUR Holiday party/special event!
robbowers@charter.net
---
John Lant (Executive Producer)

John is a 35+year veteran in the entertainment industry and has been involved in over five hundred television, film, and theatrical productions as a creative entity and/or production manager. He currently lives in New York, works at Carnegie Hall, and out of producing offices here and LA. John professionally apprenticed at the Alliance Theatre in Atlanta, and in New York with the Lincoln Center, Julliard, Circle Rep, Circle in the Square, WPA, Hudson Guild, LOOM and Ensemble Studio Theatre. National tours include Phantom of the Opera, Evita, Singin' in the Rain, One Mo' Time, Gypsy, The Three Musketeers, Connecticut Ballet, and Aeros. He has worked with such musical touring artists as Bruce Springsteen, Madonna, and The Beach Boys. An award-winning producer, director, lighting and set designer, his productions at Cal Arts, The Odyssey, Ivy Substation, Ricardo Montalban, Powerhouse, Glendale Center, Hollywood Playhouse, Long Beach Playhouse, the Jewel Box Theatres, and Write Act Repertory, garnered DramaLogue Awards, Diamond Awards, NAACP Awards, LA Weekly Awards, with Garland, ADA, Ethel Casey nominations and LA Weekly and Backstage Picks of the Week/Recommends, including World Premiere LA Times Recommended Pilgrim (Associate Prod). Other notable ventures include XM Radio's #1 Rated Radio Theatre Show New Frequency-Theatre of the Mind (Executive Producer – 50 Live Shows), Symphology and Carrot Talk (TV Pilots - Director), Interlochen (Resident Lighting Designer – 2 years), Bakersfield Musical Theatre Camp (Executive / Director – 7 years), 3-time DramaLogue winner Out On a Whim; Best Direction, Actress, and Musical Direction (Producer), DramaLogue winners Hunchback of Notre Dame (Lighting Designer), Modigliani; Choreography (Director), NAACP Winner Reap the Whirlwind and Blues on Central Avenue (Producer), West Coast Premieres of Kafka's The Trial (Producer of Ovation nominated Set Design), Wallace Shaw's The Fever, Theresa Rebeck's Loose Knit (Producer), Picks Penis Monologues (Producer- 6 month sold-out run). Film and TV work include Army of Darkness, The Hard Way, Year of the Dragon, King of New York, TV Emmy winner The Washing Machine Man, Sundance Finalist Moment of Gracie (Producer), Upside Down, Rightside Up (Feature Film – Producer), Power Rangers (Coordinator), Renegade, Fallen Angels, Mike Hammer, and the CBS Radford Directing Workshop 2-year program under Howard Storm. John received the California Service Award from the State Legislature for his Community Outreach and Service to the Arts in 2000 and 2001, additionally the 2008 and 2009 California Legislative Award for Excellence and Recognition in Honor for Dedication to Raising Awareness of Domestic Violence through the Arts for Write Act Repertory. John lives with writer Joan M. Kessler and their carousel of theatrical house-guests and just finished producing the 150 performance run of Fabulous! The Queen of Musical Comedies, the first time around in New York. Fabulous! is currently under contract for theatrical licensing.

---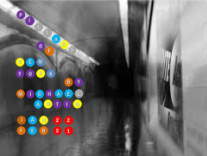 Anne Mesa (Producer)

Originally from Okinawa, Japan, Anne produced over a dozen theatrical world premieres, musicals, one-acts, and one-person shows in Los Angeles including Geeks!-The Musical, How Katrina Plays, Brooklyn USA, Just A Song At Twilight, Our Beds Are Crowded, The Edge Improv, Urban Legends, Waking from the Dream, Bridge, 'Roid Rage, No-Fault, Berlin Cowboys, All The Wrong Places, and more. She associate produced with Ray Burley Productions for Hollywood Fringe Fest's Four Tree Plays (2014) and Catherine (2015), and directed the holiday show, The Gift of the Magi. She is a founding member of The Edge Improv. She is also an actress, improviser, dancer, choreographer, and director. Stages she performed at include the Palace of Fine Arts San Francisco, iO West, Del Close Theatre, Electric Lodge, The Echo, Theatre Asylum, Beverly Hills Playhouse, Whitmore-Lindley Theatre, and others. Director credits include If Nietzsche Dated, Coupon Caper and the re-mount of Geeks!-The Musical. Choreography works include Willard Manus' Blues for Central Avenue, Measure for Measure, Uncle Vampire, A Better Daughter, and The Darwin Project. Her most recent producer credits include the short film, Krampus (2015) and the musical, Pillars of New York (2016).

---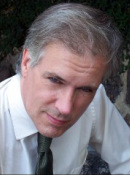 Jonathan Harrison (Booth Operator & Operations)

Jonathan studied all aspects of theatre at Wayne State University, Detroit, Mich.. Backstage TV work includes, General Hospital, The Price Is Right, Saved By The Bell, among others. Co-produced and narrated Evensong, A Vampire Rock Opera at The Jewel Box Theatre where he stage-managed many plays. Stage-managed many plays at Write Act Repertory. Producer, technical director and ensemble cast member of Dungeon Master. Member of Towne Street Theatre Company where he acts, writes sketch and poetry and does sound.


---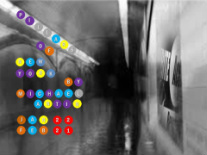 Ava Soltani Wiltse (Costume Designer)

Ava has applied her skills as a Costume Designer in the disciplines of theatre, dance, television and film for nineteen years. She has worked several seasons for the Tehran City Theater, Roodaki Hall and Molavi Hall in Tehran, and recently for Los Angeles based theater companies as well as for Santa Monica College Synapse Dance Theater. She has created classic and mythical characters such as Romeo and Juliette, Orpheus, and Raskolnikov, and new creations including jongleurs, Imaginary underwater creatures for children's theater, and dancing molecules. She recently finished her first production with Write Act Rep, Renewal, directed by Jim Blanchette. Ava began creating artwork at a young age in her hometown of Tehran and by high school was designing costumes for school productions. She then continued studying Fashion Design at Alzahra University where she received a B.F.A. in Fashion Design. Ava also holds a B.A. in French Translation from Azad University in Tehran, and an Advanced French Language Certificate from Neuchatel University in Switzerland. She is currently a faculty member at Santa Monica College.

---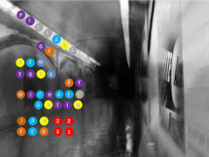 Alonzo Tavares (Production Stage Manager)

Born and raised in the San Fernando Valley, Alonzo is currently attending California State University Northridge (B.A in Technical Theatre). His love for theatre began in Junior year of High School at Sherman Oaks Center for Enriched Studies where under the management of drama teacher, director, and producer John Beckman, Alonzo developed a passion for the Tech booth. The last two years of high school, he worked his School's Drama productions The Music Man (Spotlight Operator), The Crucible (Stage Manager), As You Like It (Stage Manager), West Side Story (Stage Manager). Alonzo worked on other productions outside of school including Broadway Beginnings: A Musical Review (Backstage Manager), Annie (Sound board operator), Theatre of Will JIM BECKWOURTH: Slave, Mountain Man, Indian Chief (Stage Manager). Also worked on College productions The Pinter X 2 (Hang and Focus Crew) and Idiot's Delight (Running props crew). Alonzo is an adventurous outdoor explorer. If not at school or in a theatre, he will be rock climbing mountains. Contact: alonzotavares914@gmail.com

---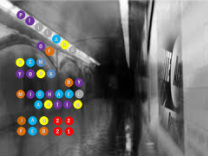 Angela Acuna (Properties / Backstage Manager)

Angela Acuna is one of those rare native Angelenos. While she has always loved the theatre, she never thought she'd be involved in the production side of things. Then, last year, a series of events led her to stage managing Catherine at the Hollywood Fringe Festival, which was soon followed by a musical, Renewal, a companion piece to this one. When not learning the ropes backstage, she spends her time reading, writing, doing improv, and appeasing the whims of her persnickety rescued maltipoo. She is having a grand time and looks forward to many more.


---